We were to communicate unique offer to Georgian Insurance Market – auto insurance for just 1.99%. The cheapest insurance
was offered to Georgian drivers no matter  which year their cars were produced and what was the market price at that moment.
That was why the offer was particularly interesting for owners of relatively low priced cars.
Thus the creative campaign was created and a slogan "THE CAR MODEL DOESN'T MATTER, WHEN YOU DON'T KNOW WHAT'S GOING TO HAPPEN"
Agency: LIVE Branding
Creative: LIVE Branding
Production: MetroGraph
Date: July 2013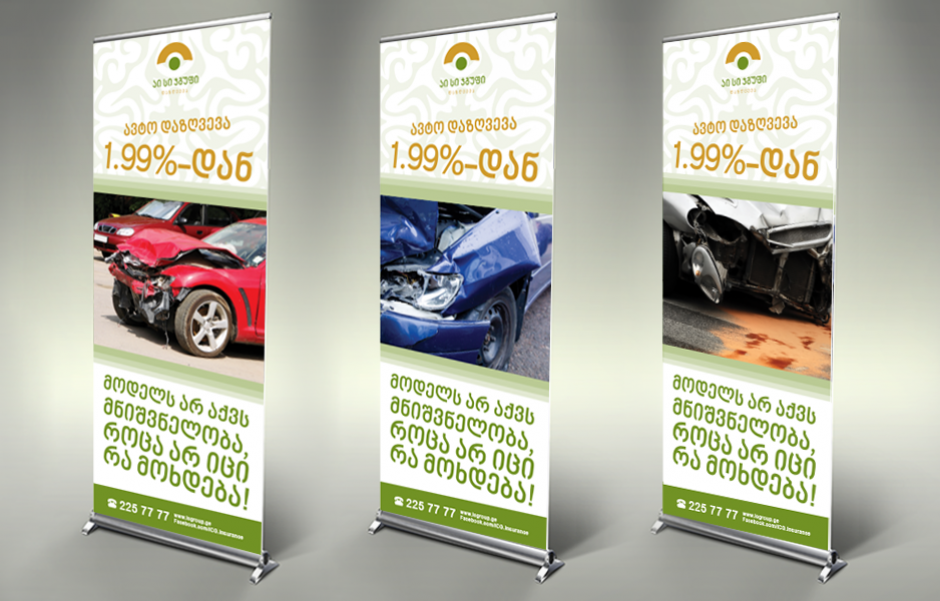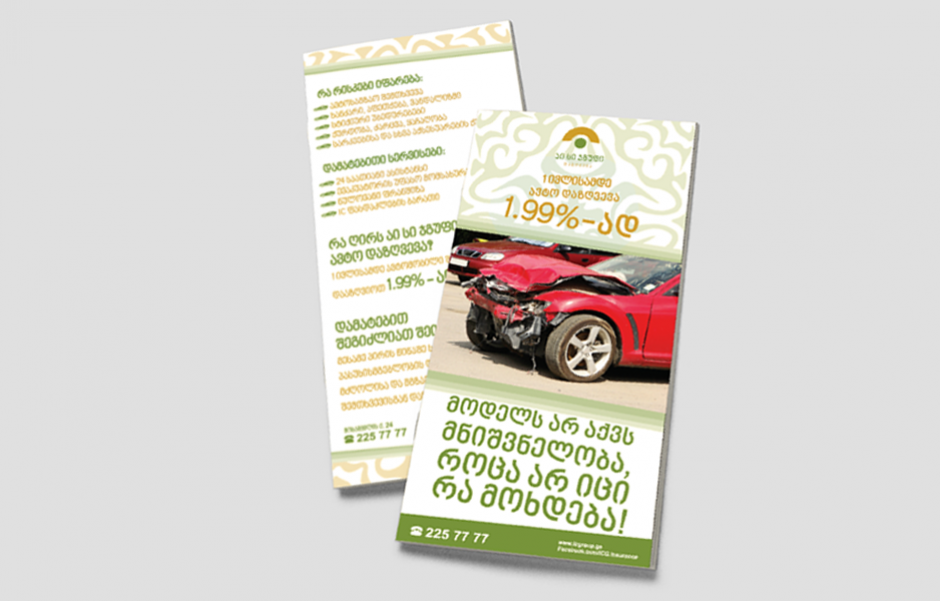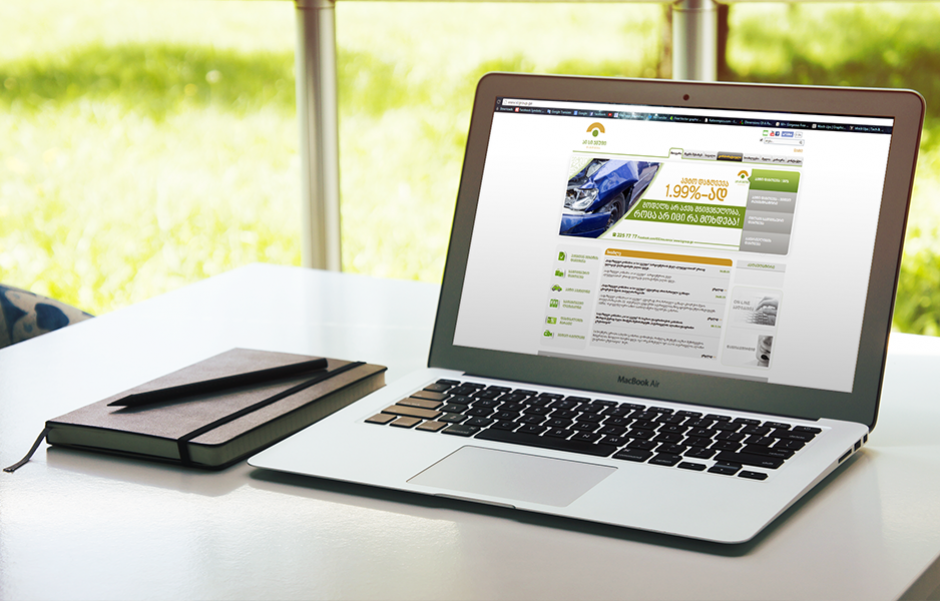 To face the common belief that old cars do not need the insurance, we placed 2 crashed cars in the central districts of Tbilisi.
The cars were freshly smashed and the pedestals were communicating the main message of the campaign.
The main idea was to communicate that no matter what your car model or the price is, every single car needs an Insurance.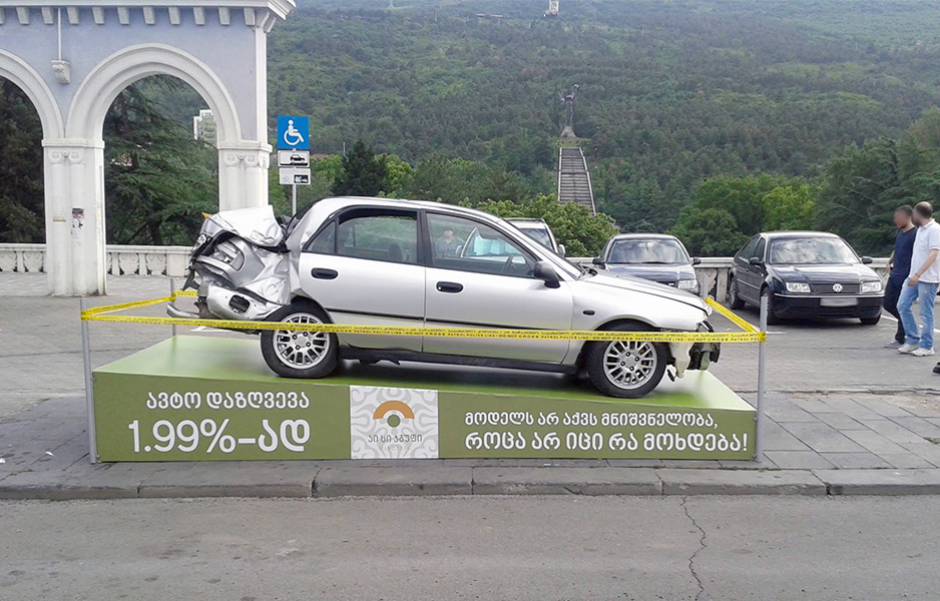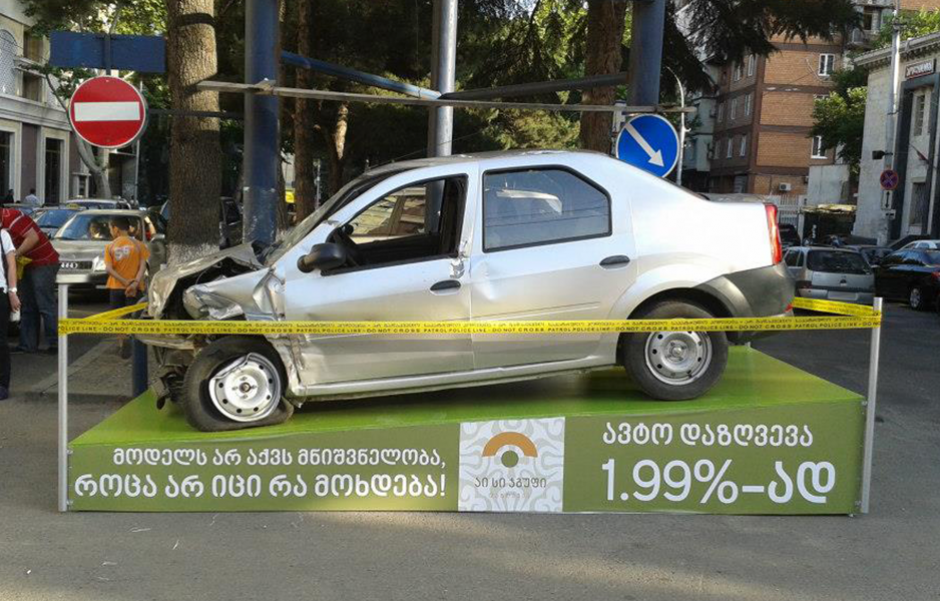 In addition to that, branded Condoms were distributed throughout the City telling people that "Unlike your autos, there are multiple ways
to protect your health…Cars have to be insured at IC Group"